Alteryx
Professional
Service
Tableau
Professional
Service
UiPath
Professional
Service
Snowflake
Professional
Service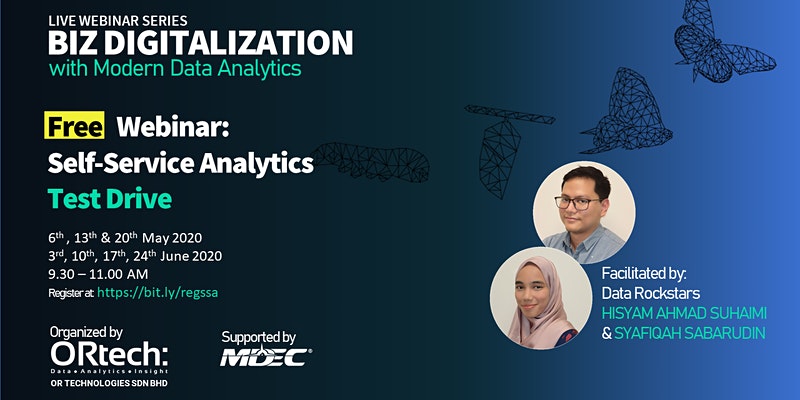 Say goodbye to all the evenings spent at your desk. Just one session at our test-drive can save you weeks of wasted time every year from now on. Through guided test drive, discussion and active participation, you'll learn how to prep, blend and analyse data to score deeper insights.
Di era COVID-19 ini, Perusahaan Kecil dan Sederhana (PKS) perlu menerima hakikat bahawa cara menjalankan perniagaan akan berubah dan syarikat yang tidak mahu menyesuaikan diri dengan transformasi digital akan terus ketinggalan.
Sertai kami untuk belajar dengan lebih terperinci bagaimana untuk mempercepatkan penyesuaian dalam peralihan ke dunia Digitalization dengan mempelajari terlebih dahulu bagaimana untuk memanfaatkan dua aset paling berharga: data dan pekerja. Ketahui juga cara memperkasa kemahiran kepada pekerja dengan menggunakan pendekatan Modern Data Analytics dan sekaligus meningkatkan produktiviti serta jualan perniagaan anda di era yang mencabar ini.
EXPERIENCE THE POWER OF
ALTERYX & TABLEAU
FOR YOURSELF
DELIVER DEEPER INSIGHTS IN HOURS, NOT WEEKS